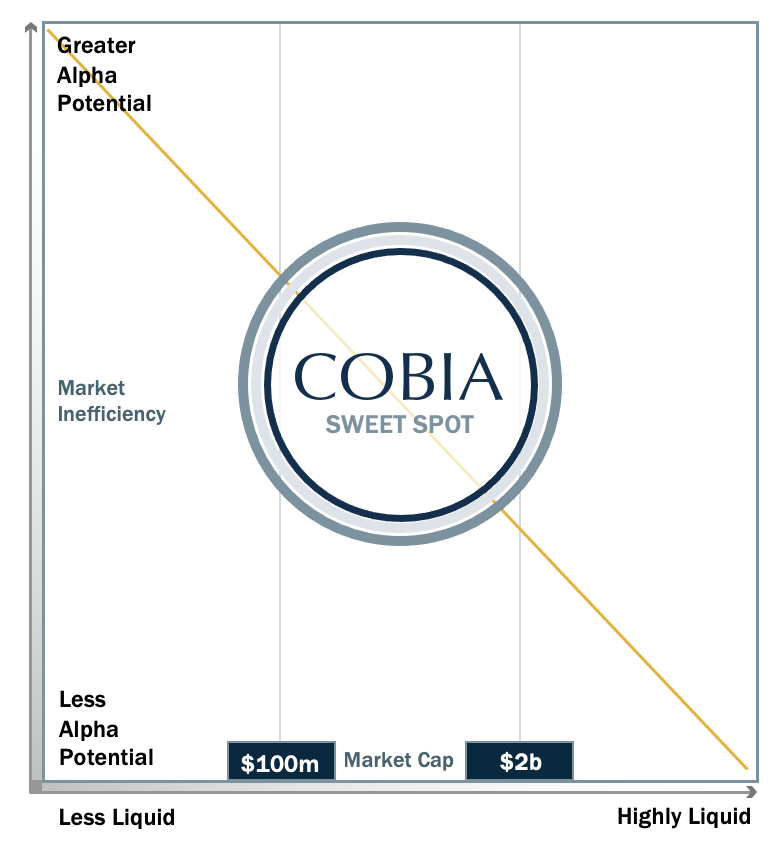 Cobia Capital Management LP is a value-oriented long/short equity manager focused on the small capitalization technology sector. The firm seeks to add alpha through deep fundamental analysis and bottoms up stock picking of smaller technology stocks in the U.S., Canada, and Western Europe. Cobia was founded in 2008 by Jeffrey Meyers and is headquartered in New York City.
Overview
Cobia Capital believes that exceptional understanding of the technology sector and a deep knowledge of the companies in the small cap universe provide a keen research advantage in an underexploited space. Smaller companies usually have less sell-side analyst coverage and are not practical investments for large mutual funds, leading to an uncrowded sector. Market inefficiencies are a natural result of less coverage and fewer investors; as a result small-caps more frequently have inexpensive valuations on an absolute and relative basis compared to peers. Cobia seeks to identify such companies and benefit from valuation gaps closing once the companies demonstrate meaningful revenue growth and margin expansion, bringing them to the attention of other market participants.
Jeffrey Meyers
Founder and Chief Investment Officer
Jeffrey Meyers has over 25 years of experience investing in small cap technology companies. He has developed a deep understanding of what factors lead to success and failure in these companies, as well as intimate knowledge of every technology sub-sector. Mr. Meyers' experience focused on the inefficient small cap technology space has resulted in significant alpha generation at Cobia since the fund's inception.